Three Important Facts about Brazilian Waxing
Those who have never had Brazilian waxing are usually unfamiliar with what goes on during the actual process. Many tend to fear this type of waxing because of the wrong myths that surround the procedure. Learning more about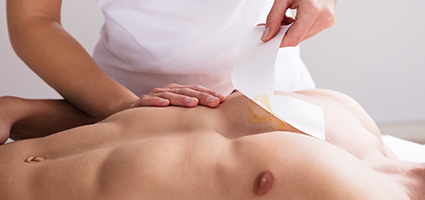 Brazilian waxing makes individuals more inclined to seek out the services. Below, we will be going over three essential facts that everyone should know about Brazilian waxing.
Many people won't get this type of waxing because they feel uncomfortable getting naked in front of a stranger. The truth is that you do not have to be completely bare. Different types of Brazilian waxing exists, so you can have the sides cleaned or can leave a landing strip.
Over the counter pain pills can be a good friend during and after waxing. Waxing becomes less painful as individuals continue to go, but there is always some form of minor pain associated with the process. Taking pain pills and chugging water 30 minutes before your session can make the process less painful.
Some people believe that waxing causes hair to grow quickly, which is technically not the case. Prolonged waxing is supposed to thin your hair, which means it will be less painful to wax. Avoid shaving because that will ruin the progress made with waxing.
Waxing Staten Island
The more one knows about waxing, the more comfortable they will be with having the procedure done. We know the ins and outs of waxing Staten Island. If you are looking to have waxing done, let us be your first call.
Try Brazilian Waxing Staten Island. Call waxing expert Joanna Lula now.
Joanna Lula

Owner and operator with over 20 years of experience in:
Studio 19, Salon & Spa (Brooklyn)
Episkin (Staten Island)
Smooth Skin (Staten Island)