How to Prepare Skin for Waxing
Waxing is a wonderful way to remove unwanted body hair, but unfortunately, waxing does not always work. A person's skin and hair must be ready for waxing. If an individual's hair is too short, the wax will not have anything to grab. Preparing the skin is equally as important One of the most important things a person can do for their skin prior to going for waxing is to exfoliate it.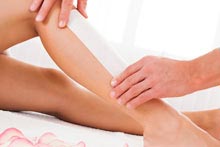 Contact a salon that provides hair removal in Staten Island and Waxing in Staten Island for more information.
Do not make the error of getting a Brazilian wax without first exfoliating.
The point of exfoliation is to remove dead debris and skin cells. Hair that grows back after being removed can remain under the skin because of dead skin cell. Doing a decent job of removing dead skin will make the process of waxing more productive and less painless.
Using a rough washcloth is a safe and inexpensive way to treat your skin. Take the rag, soak it in warm water, and then gently rub it on your skin. Try to use small circles and cover the entire area you plan to wax.
Other products exist and work well. These include:
Exfoliating soaps (bars and wash)
Exfoliating gloves
Specialized exfoliating scrubs
Sensitive oat scrubs
Citrus salt scrubs
Waxing Staten Island
Taking care of your skin will allow you to get better results when you go for waxing on Staten Island, NY. For more information on the best hair removal Staten Island has to offer, please contact us today.
Related Reading