Aftercare for Brazilian Waxing
To get the most of your Brazilian waxing Staten Island, make sure you properly care for your skin after the treatment. Aftercare is crucial. Taking care of your skin ensures you get the most out of your waxing. Consistency is key. You'll have to keep up with a routine daily. Taking just a few minutes each day helps to keep your skin healthy and glowing.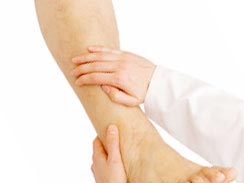 Immediately after waxing, your skin will be at its most sensitive. The first 24 hours are essential for the health of your skin. We recommend avoiding the following, especially if you have sensitive skin:
UV exposure
Wearing tight clothing
Exercise
Brazilian waxing not only removes unwanted hair, but it also exfoliates the skin. Freshly exfoliated skin is more likely to burn under the sun or become agitated by tight clothing.
Be sure to avoid shaving in-between visits. Shaving is counterproductive and often affects your growth patterns. As you continue to wax the area, the hair becomes thinner. It also slows down the growth. Do not shave so you can get the best results from your waxing.
Ingrown hairs sometimes happen after waxing. Thankfully, some methods prevent this from occurring. We recommend exfoliating every other day while in the shower. Exfoliating removes dead skin, which allows new hair to grow through.
Consider purchasing an aftercare serum to ensure your skin stays smooth. Serums assist with the longevity of your soft skin after shaving.
Give us a call today for all your hair removal Staten Island needs.
Brazilian Waxing Staten Island