Length of Hair for Waxing
Waxing hair is one the most effective and quick ways to remove unwanted body hair from the body. There are things that people can do before and after waxing to get the most out of the experience.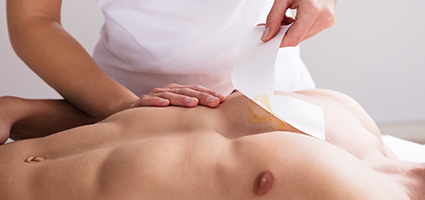 A vital thing to do before getting waxed is to wait for your hair to grow.
Sometimes it can be hard to wait because of the sight of hair growing back, but it is essential to not go for waxing. Many people will go out at the first sign of hair growing again, but during those stages, waxing does not work. How long should your hair be before getting waxed?
Most waxing professionals will claim that hair must be between ¼ and ½ inch. For those with coarse hair, your hair should be closer to the ½ inch mark. Your hair needs to have some length, or the wax will have nothing to grab.
Waxing Staten Island
Individuals need their hair not to be short, but at the same time, it should not be too long. If hair is long, it can take several attempts to get it all. This could be painful. You can trim your hair before coming for a wax. If you do trim your hair, try to cut it down to ½ inch.
Related Reading about Brazilian Waxing Staten Island
We do waxing and electrolysis on Staten Island. For the best Brazilian Waxing Staten Island offers, you should make us your first call. Here at Individual Expressions, we want to answer any questions you may have regarding waxing Staten Island.
Waxing or Electrolysis?

Waxing is the quickest hair removal option, but lasts for the shortest period of time. To remain hairless, you must wax at least every two weeks. This option is best for those with limited time and skin that isn't sensitive. For example, male Brazilian waxing in Staten Island is very popular for those who only want to temporarily remove hair from their bikini area.