How Long Does Electrolysis last?
In Staten Island NY, body hair removal is a very popular service. Most Islanders care about their self-image, especially the amount of body hair that they have. For many,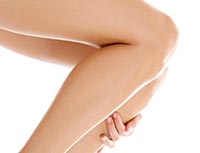 it is highly attractive to keep body hair kempt or at an extremely nominal level.  Waxing is a favored method of hair removal, but it is not permanent. The only type of permanent hair removal is Electrolysis.
Electrolysis is a safe, effective, and permanent procedure that removes hair from any area of the body. The method uses a tiny needle and an electric current to destroy the growth cells of the hair follicles so that they will never regrow.  This treatment should only be done by professionals and applied to areas of the body such as eyebrows, chins, legs, lip hair, jaw line, breasts, back bikini line, hands, and underarms. Electrolysis takes a few sessions to remove hair from an area of the body. 
Brazilian Waxing Staten Island
If you are interested in electrolysis, visit a reputable hair removal salon that offerselectrolysis in Staten Island. A professional hair removal salon in Staten Island is the safest and most efficient place to receive proper hair removal. You do not have to suffer from unsightly hair or the constant pain of waxing. Electrolysis is a great alternative and permanent option.
Related Reading about Waxing Staten Island: