How Can Permanent Hair Removal Help You?
Most people do not get excited about starting the mundane task of tweezing, shaving, or waxing. For many, it feels like it is a never-ending process. A person who does not keep up with their beauty regiments will not like the way they look. What other options do individuals have that can allow them to have smooth skin without strict and diligent upkeep?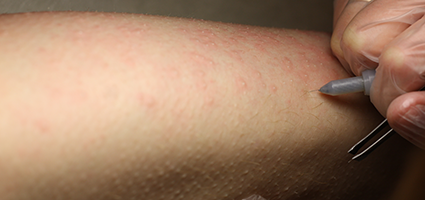 Try a new treatment like Brazilian waxing in Staten Island or try a tradition pedicure.
One of the most commonly sought-after cosmetic treatments in the U.S.A is laser hair removal, also often referred to as permanent hair removal. It is estimated that in 2011 alone, over one million laser treatments were performed in the U.S. In 1997, the FDA approved it for permanent hair reduction.
The most common treatment areas for people range from men and women.
A Man
Sideburns
Beard/mustache
Eyebrows
Chest
Back
Arms
Abdomen
A Woman
Upper Lip
Chin
Underarms
Bikini
Pubic
Legs
There are two main benefits of having this procedure done besides saving a good deal of time. It can also save individuals more money over their life. How much do razors cost, and how frequently do you buy them? If women spend 15 dollars a month on shaving products, it comes out to roughly 180 dollars a year. Multiply that over your entire life shaving. Waxing for just eyebrows, with tip, is usually close to $15 per visit, if not more.
Permanent hair removal is not right for everyone, and so you should come in for a consultation to determine if you are a strong candidate or not. Results vary from person to person, but many do get long-term smooth skin because of this procedure. Come to us for the best permanent hair removal Staten Island has. If this procedure is not right for you, we also offer eyebrow tinting.